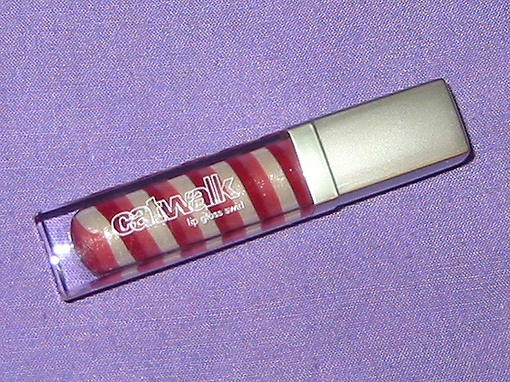 My friend bought this lipgloss from 
Catwalk Cosmetics
 and I lemming-ed. The compact packaging was appealing but I was sold by the adorable candy swirls!
The gloss itself is long lasting, non-sticky and moisturising. Smells delicious with a sherbet scent. Gives a plump, wet shimmer. Colourwise, it's an innocent sheer pearly pink. This will change when the applicator mixes the swirls together.

The swirl lipglosses from Catwalk are $5.95 AUD and is available from selected chemists. Comes in four colour combinations. I've used this quite a few times now and the swirls are still intact. So pretty, it's like a handbag accessory!